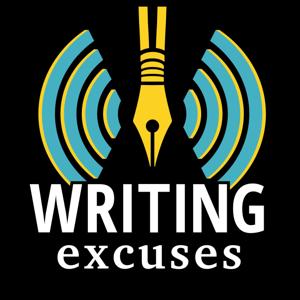 16.49: Magic and Technology: Two Sides of the Same Coin
12.05.2021 - By Writing Excuses
Your Hosts: Dan Wells, Fonda Lee, Mary Robinette Kowal, and Howard Tayler
Magic and technology are tools that we, as writers, use to tell interesting stories, and they're very, very similar tools. In this episode we'll examine some ways in which both magical and technological elements can be used in our stories.
Credits: This episode was recorded by Marshall Carr, Jr., and mastered by Alex Jackson
Our Sponsors:
* Use code "50WX" at http://hellofresh.com/50WX and get 50% HelloFresh!!
Support this podcast at — https://redcircle.com/writing-excuses2130/exclusive-content
Advertising Inquiries: https://redcircle.com/brands