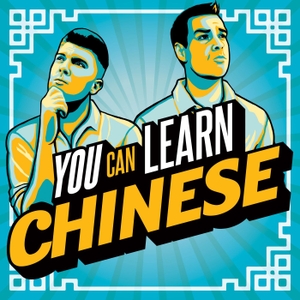 John and Jared discuss what it means to be "learner-centric" and how you can adapt your learning methods to fit your own goals. You'll get insights into the new HSK and other standardized tests, ACTFL's "Can-Do" statements, and Mandarin Companion standards. These are all things you can use right away!
The guest interview is with Robin MacPherson, a highly enthusiastic polyglot who speaks eight languages and documents his language learning on YouTube. 
Links from the episode:Why I'm a Fan of Chinese Graded Readers (Micha's blog post)你好 Compilation YouTube Video (omitted from last week's show notes)NCSSFL-ACTFL Can-Do StatementsNovice Can-Do Statements (PDF)Sherlock Holmes and the Case of the Curly-Haired Company (Mandarin Companion Graded Reader)How To Develop Spoken Fluency Through Reading (four-part YouTube series)Robin MacPherson YouTube ChannelJournaly (An online journal used to improve language learning)Subtitle Hero (An interactive subtitle service for Chinese-language shows)Shanghai Russians (The story behind the Russian diaspora in Shanghai)
Thanks for listening to the podcast! Please write John and Jared a review on Apple Podcasts and they'll give you a shout-out! They are also taking questions from listeners. If you have a question, reach them at [email protected] Follow them on Facebook and catch their latest Chinese-learning memes on Instagram.
See Privacy Policy at https://art19.com/privacy and California Privacy Notice at https://art19.com/privacy#do-not-sell-my-info.