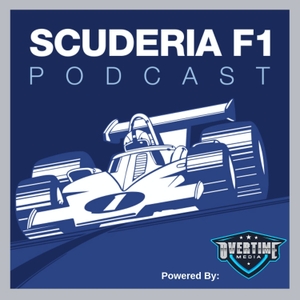 We're back in action this weekend for the British Grand Prix at Silverstone, but there's plenty of things happening off the track as well.
We talk about McLaren's rough week in which Lando was mugged at Wembley and how CEO Zak Brown and two McLaren employees have tested positive for COVID and we also discuss the F1 official release of the 2022 prototype car, sprint races and lots of Aston Martin news.
All this and more on the podcast that is always up to speed with Formula 1!
Contact & Feedback:
Find us on Apple Podcasts, Spotify or wherever you enjoy podcasts
Website: http://www.scuderiaf1pod.com
Email: [email protected]
YouTube: http://ow.ly/gerq50CxM5S
Twitter: @ScuderiaF1Pod
Facebook: Scuderia F1 Podcast
To advertise on this show, please visit https://www.advertisecast.com/ScuderiaF1 or email [email protected]
Learn more about your ad choices. Visit megaphone.fm/adchoices