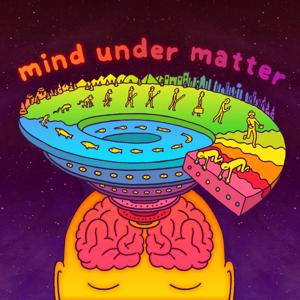 Mind Under Matter
By Shane Mauss and Ramin Nazer
What's Mind Under Matter about?
Two comedians explore their favorite big ideas with absurdity and openness to unravel the meanings of life.
Shane Mauss is an adventurer and award-winning stand-up who interviews scientists about the workings of life for The Here We Are Podcast.
Ramin Nazer is a multi-talented artist and viral illustrator who interviews creatives about the transcendental for The Rainbow Brainskull Hour.
After a decade of friendship and philosophical discussions, these two autodidacts have turned their conversations into a show that is equal parts thought-provoking, therapeutic, and hilarious.
@mindunderpod