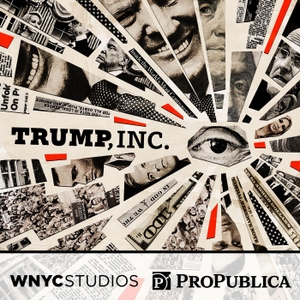 Nobody Wants To Work With The Trumps Anymore
01.15.2021 - By Trump, Inc.
In the wake of the Jan. 6 insurrection at the Capitol and an unprecedented second impeachment, a growing number of businesses, governments, and financial institutions are severing ties with President Trump.
David Fahrenthold is a Pulitzer Prize-winning reporter who covers the Trump family and its business interests for The Washington Post. Zach Everson reports on who patronizes the Trump family businesses for the newsletter 1100 Pennsylvania.
Next week's Trump, Inc. will be the final episode of the series. Subscribe to our newsletter for updates on what we're doing next. Show your support with a donation to New York Public Radio.