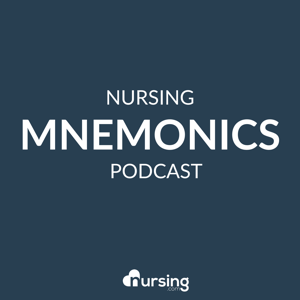 Nursing Mnemonics Podcast by NURSING.com (Nursing Podcast, NCLEX® Prep for nursing students)
By Jon Haws RN
What's Nursing Mnemonics Podcast by NURSING.com (Nursing Podcast, NCLEX® Prep for nursing students) about?
By Jon Haws RN: Critical Care Nurse NCLEX Educator
Download for FREE today - our Special Mnemonics Cheatsheet - so you can be SURE that you have that Must Know information down: bit.ly/nursing-memory
Quick . . . list all the signs and symptoms of Appendicitis! Are you sweating a bit? Nervous? We have your back. In this series, we give you over 80 different mnemonics to keep ALL the essential info in mind exactly when you need it!
From hypernatremia to intrauterine devices we cover a variety of topics to help you remember all the need-to-know nursing info!
Download our beautiful Mnemonics Cheatsheet for FREE today: bit.ly/nursing-memory