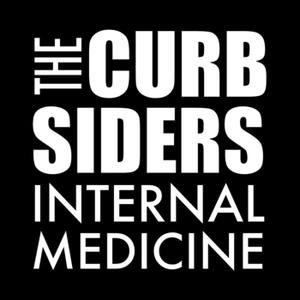 Does obesity hypoventilation syndrome (OHS) give you respiratory distress? Are you baffled by bilevel? The wait is over! Learn all the ins and outs about OHS from Dr. Aneesa Das, @AneesaDas,  a sleep specialist and pulmonologist at The Ohio State University! You'll learn tips and tricks regarding the diagnosis and management of OHS, the important role PCPs can play, and why on earth we're discussing the didgeridoo!
Free CME for this episode at curbsiders.vcuhealth.org!
Episodes | Subscribe | Spotify | Swag! | Top Picks | Mailing List | [email protected] | Free CME!
Credits
Written and Produced by: Cyrus Askin, MD
Infographic: Cyrus Askin, MD
Cover Art: Kate Grant MBChb, MRCGP
Hosts: Cyrus Askin, MD; Matthew Watto MD, FACP; Paul Williams MD, FACP; Stuart Brigham MD
Reviewer: Leah Witt, MD
Editor: Matthew Watto, MD (written materials); Clair Morgan of nodderly.com
Guest: Aneesa Das, MD
Sponsor: The American College of Physicians
Join the American College of Physicians today! Post-training physicians can take advantage of a special limited-time $100 dues discount. Visit acponline.org/acp100 and use the code CURBSIDERS. Membership discount is available only until May 31, 2021. 
Sponsor: Birch by Helix birchliving.com/curb
Birch is giving $200 dollars off ALL mattresses and 2 free eco-rest pillows at birchliving.com/curb  
Sponsor: HRSA National Health Service Corps NHSC.HRSA.gov
Applications will be accepted through May 6. Visit NHSC.HRSA.gov to learn about eligibility and the application process.
CME Partner: VCU Health CE
The Curbsiders are partnering with VCU Health Continuing Education to offer FREE continuing education credits for physicians and other healthcare professionals. Visit curbsiders.vcuhealth.org.
Show Segments
Intro, disclaimer, guest bio
Guest one-liner
Picks of the Week
Case from Kashlak
Basic risk factors for OHS and red flags
That pathophysiologic trifecta
Physical Exam & History - OHS
Surveys and specific testing
Labs and other tests (PFTs, Echo, and more)
OSA, OHS, and Central Sleep Apnea
Treating OSA: CPAP vs Bilevel
The importance of weight loss
Keys for inpatient management
Perioperative considerations
Take-home points
Outro