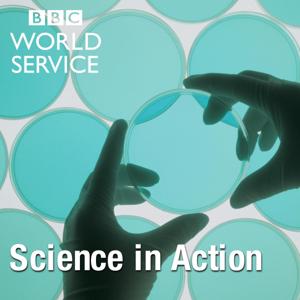 A study from Hong Kong university shows Omicron replicates 70 times faster than two earlier variants of the SARS-Cov-2 virus. Virologist Malik Peiris, explains how tests using cells from the wind pipe showed the dramatic difference, which supports observations of increased transmission. In contrast Omicron replicated less well than other variants on cells from dep in thre lung – offering some possibility that it may produce mild infections.
Tornados in the US do not normally occur in December. The one which swept across Kentucky and 3 other states was fuelled by weather patterns likely to have been influenced by long term climate change says Geographer James Elsner of Florida State University.
The Parker Solar probe continues its mission of flying closer and closer to the sun. Results just published show what the data the probe picked up when it dipped into the surrounding plasma. NASA's Nicky Fox is our guide.
And how many legs does a millipede have? Until now not as many as you might think. Entomologist Paul Marek of Virginia Tech reveals the Australian specimen with more legs than ever seen before.
(Image: Omicron variant (B.1.1.529): Immunofluorescence staining of uninfected and infected Vero E6 cells. Credit: Microbiology HKU/BSIP/Universal Images Group via Getty Images)
Presenter: Roland Pease
Producer: Julian Siddle