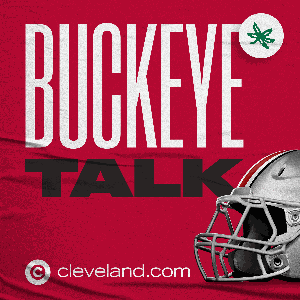 With the season's start finally closing in, Buckeye Talk delved into Mark It Down Monday for the final time in 2020. Continuing a tradition you may already know from our weekly video series, we all mark down our Outrageous Predictions for the season ahead.
So did our Buckeye Talk text subscribers. They chimed in with predictions on how COVID-19 will affect the season, what numbers Justin Fields will put up, who will lead the defense and exactly how many points Ohio State will score in The Game. Doug Lesmerises, Nathan Baird and Stephen Means also made their own Outrageous Predictions covering a high-scoring offense, Justin Fields' touchdown ceiling and how many of them will go to a specific tight end.
Outrageous Predictions will continue throughout the season, but Mondays will soon become about recapping the weekend in college football and previewing the week ahead.
Thanks as always for listening to Buckeye Talk.
 See acast.com/privacy for privacy and opt-out information.