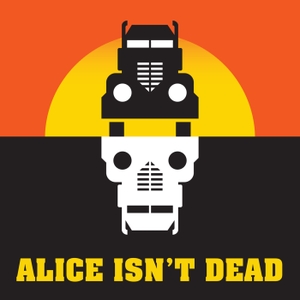 Man, this isn't even close to the weirdest thing.
Pre-order a signed edition of the Alice Isn't Dead novel today. On sale October 30, 2018. Check out our 17 city book tour this fall.
Check out the Alice Isn't Dead store, featuring a brand new Alice Isn't Dead road map, Rob Wilson's stunning logo on t-shirts, a poster, and an enamel pin, and our Bay & Creek t-shirt and Thistle hat.
Music & Production: Disparition, disparition.info. Written by Joseph Fink. Performed by Jasika Nicole and Erica Livingston. Logo by Rob Wilson, robwilsonwork.com. Part of the Night Vale Presents network.