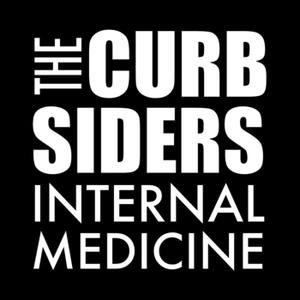 A painless walk through the diagnosis and management of peripheral artery disease (PAD). PAD is one of those diagnoses that you know about, but maybe don't feel comfortable diagnosing and managing.  Listen as our esteemed guest Dr. Vladimir Lakhter @VladLakhter (Temple Health) talks us through its diagnosis and management.  Dr. Lakhter gives us a straightforward framework for categorizing and triaging peripheral artery disease and talks us through the important components of medical management and who benefits from revascularization.
Episodes | Subscribe | Spotify | Swag! | Top Picks | Mailing List | [email protected] | Free CME!
Credits
Written and produced by: Jake Kieserman and Paul Williams MD, FACP
Infographic: Edison Jyang
Cover Art: Kate Grant MBChB DipGUMed
Hosts: Stuart Brigham MD; Matthew Watto MD, FACP; Paul Williams MD, FACP   
Editor: Emi Okamoto MD (written materials); Clair Morgan of nodderly.com
Guest: Vladimir Lakhter, DO
Sponsor: Indeed INDEED.COM/INTERNALMEDICINE
CME Partner: VCU Health CE
The Curbsiders are partnering with VCU Health Continuing Education to offer FREE continuing education credits for physicians and other healthcare professionals. Visit curbsiders.vcuhealth.org.
Time Stamps*
*Note: Time Stamps refer to ad-free version. 
Intro, disclaimer, guest bio- 00:33
Guest one-liner- 3:25
Dr. Lakhter book recommendations- 5:36
Case from Kashlak- 8:35
Definition and background for PAD- 10:25
Classification schema for PAD- 12:45
The physical examination- 21:05
ABIs and PVR in the diagnosis of PAD- 33:50
Exercise program for PAD-  46:08
Medication therapy-  52:05
Revascularization- 62:50
Outro- 68:45