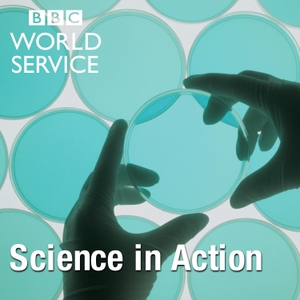 Russia's President Putin announced the registration of a vaccine for coronavirus. This was reported with widespread alarm amid concerns over safety, but as BBC Russian Service's Sergei Goryashko, tells us the announcement was a political move to capture the headlines.
Investigations by Alexandra Reynolds and Hooman Poor at New York's Mount Sinai Medical Centre have revealed why some Covid 19 patients have low oxygen levels, but don't have breathing difficulties. The answer came when looking for signs of stroke in the brain.
Nisreen Alwan, a specialist in public health at Southampton University is concerned about the quality of life of people who have had a Covid -19 infection. Being classed as recovered is not enough she says and we need to look more at recurring health problems associated with the disease.
And Cardiff University's Haley Gomez has news of a tantalising discovery. The detection of a neutron star hidden in a dust cloud for more than 30 years.
(Image:President Putin. Credit: Reuters)
Presenter: Roland Pease
Producer: Julian Siddle