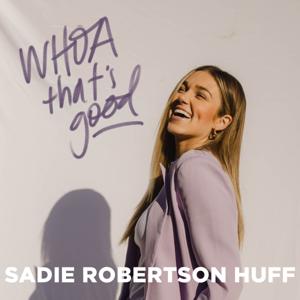 Relationship Fears, Hard Conversations + a BIG Announcement | Sadie Robertson Huff & Jennie Allen
03.02.2022 - By WHOA That's Good Podcast
Sadie has a HUGE announcement at the end of this episode. But first, best-selling author Jennie Allen joins Sadie to discuss how to find your people, build meaningful connections, and surround yourself with community. They break down how to lean in and bring your full self into relationships (and why that can mean being the Queen of Awkwardness). They also hit on relationship fears, the freedom that comes with vulnerability, and how hard conversations can build deeper friendships. Jennie's book, "Find Your People," is available NOW!
https://athleticgreens.com/whoa — Get a FREE 1-year supply of Vitamin D & 5 FREE travel packs with your first purchase!
https://allform.com/sadie — Get 20% off ALL orders & free shipping!
https://www.reliefband.com — Get 20% off plus FREE shipping with code WHOA!
-
Learn more about your ad choices. Visit megaphone.fm/adchoices