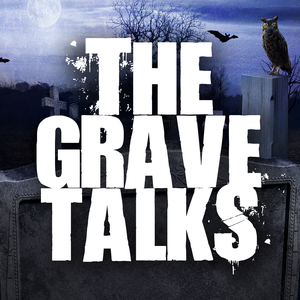 What if everything we thought we knew about ghosts and hauntings was wrong? What if the conscious entities that some have found ways to interact with, were not who we thought they were? No demonic, not malevolent, or even intending to confuse, just a form of energy that we had not yet considered. Today we go down the road of learning about Echo Terrestrial Quantum Mechanics and the science of how and why ghosts, a ghost with Aaron G Thompson.
PART 2 - AVAILABLE TO GRAVE KEEPERS ONLY - LISTEN HERE In part two of our interview, available only to Grave Keepers, we discuss:
How does the concept of our energy splitting between memory and consciousness at death work?
Is our conscious memory still a part of our energy after we die?
Did Aaron find compelling evidence for reincarnation?
As a Grave Keeper, for $5 per month you will get:
Access to every episode of our show, AD-FREE – MONTHS BEFORE THEY GO PUBLIC.
Access to every EXCLUSIVE PART 2 episode of our show for Grave Keeper Only!
Access to submit questions to upcoming guests of our show.
The "good feeling" knowing that you are keeping this show alive (It really does feel good!)
Listen to part two of this interview and get exclusive access to HUNDREDS of bonus episodes at http://www.patreon.com/thegravetalks