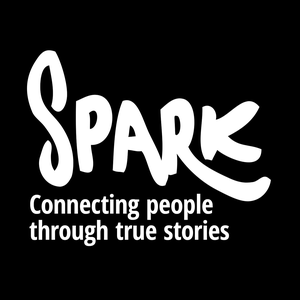 Spark - True Stories Live
By Spark Enterprises
What's Spark - True Stories Live about?
Connecting people through true stories. Listen to stories taken from Spark's storytelling nights across the UK, incorporating our regular nights in London, Preston, Bristol, collaborations and specials.
Like what you hear? Come to an event for the full experience - full details at stories.co.uk
Now in its eighth year, the Spark - True Stories Live podcast is currently produced by Elle Scott for rethinkdaily.co.uk, with the ongoing support of Joanna Yates, Dave Pickering, Charley Harrison and dozens of volunteers.