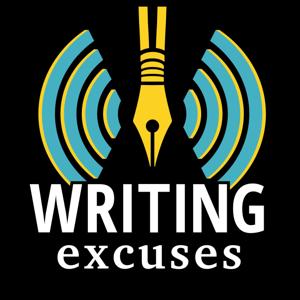 Your Hosts: Dan Wells, Mary Robinette Kowal, Peng Shepherd, and Howard Tayler
You probably already know what footnotes are¹, but have you ever seen a story told through the footnotes²?  It's similar to the story-within-a-story structure, but there's more to it than that. In this episode our guest host Peng Shepherd explores footnote storytelling³ with us.
Credits: This episode was recorded by Marshall Carr, Jr., and mastered by Alex Jackson
———
¹ This is an example of a footnote.
² This is not an example of footnote storytelling.
³ With the addition of a third footnote, maaaybe there's a beginning, middle, and end, and therefore a story?
Our Sponsors:
* Check out Factor 75 and use my code wx50 for a great deal: https://www.factor75.com/
Support this podcast at — https://redcircle.com/writing-excuses2130/exclusive-content
Advertising Inquiries: https://redcircle.com/brands