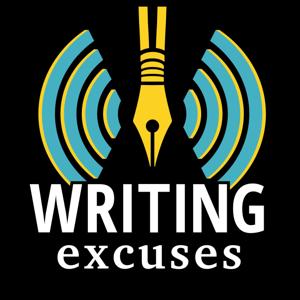 Your Hosts: Dan Wells, Mary Robinette Kowal, Peng Shepherd, and Howard Tayler
Guest host Peng Shepherd continues to lead our exploration of sub- and micro-structures by taking us into the scaffolding of in media res, flashbacks, and other tools for structuring a story by telling it out of chronological order. We also cover how to do this without breaking the flow of the story.
Liner Notes: The "trousers of time" book Howard referenced was Jingo, by Terry Pratchett.
Credits: This episode was recorded by Marshall Carr, Jr., and mastered by Alex Jackson
Our Sponsors:
* Use code "50WX" at http://hellofresh.com/50WX and get 50% HelloFresh!!
Advertising Inquiries: https://redcircle.com/brands