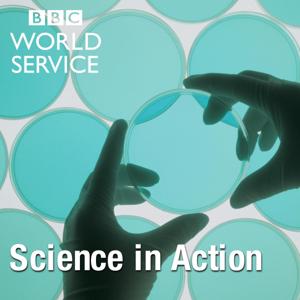 The political message from the COP meeting was a fudge over coal, but what does the science say? Surprisingly India seems to be on track to switch away from coal to renewables. We explore the apparent contradiction with Lauri Myllyvirta of the thinktank Centre for Research on Energy and Clean Air.
Also a synchrotron for Africa, how such a project would give a boost to scientific development across the continent, with Marielle Agbahoungbata from the X-tech Lab in Seme City in Benin.

Moriba Jah, who leads the Computational Astronautical Sciences and Technologies Group, at the University of Texas, in Austin, tells us what he saw when an exploding Russian satellite sent a shower of debris into the path of the International Space Station.
And the animals that carry SARS-Cov-2, an analysis from Barbara Han of the Cary Institute of Ecosystem Studies in New York shows there are many more than previously thought.
Image: A coal-fired power station in Nanjing in east China
Credit: Feature China/Barcroft Media via Getty Images
Presenter: Roland Pease
Producer: Julian Siddle