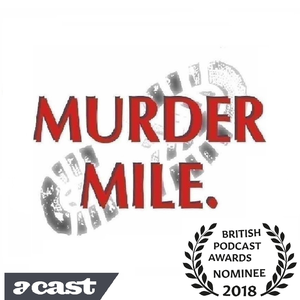 On Friday 20th December 1940, James Forbes McCallum robbed the Coach & Horses public house in Covent Garden; he was a desperate man whose first and only robbery was ill-judged, unplanned and such a catastrophic failure that it ended in death. And yet, when he was arrested, he was so panicked, he gave the Police five plausible alibis. But which alibi was right?
Murder Mile is researched, written and performed by Michael J Buchanan-Dunne of Murder Mile Walks with the main musical themes written and performed by Erik Stein and Jon Boux of Cult With No Name with additional music, as used under the Creative Commons License 4.0 (Attribution) via Free Music Archive and YouTube Music. A full listing of tracks used and a full transcript for each episode is listed here.
FOLLOW US HERE: Facebook Twitter Instagram Murder Mile Discussion Group Youtube
SUPPORT THE PODCAST: Support us via PATREON. Buy Merch in THE SHOP Free Goodies HERE Support this show http://supporter.acast.com/murdermile. See acast.com/privacy for privacy and opt-out information.