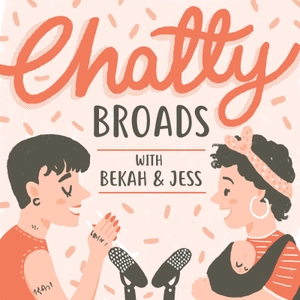 The Broads chat all about the giant secret that is postpartum. They get very honest in conversations about the tough weeks that follow birth, peeing after birth, pooping after birth, sex after birth, hot boxing your vagina, raging hormones, loving your partner, hating your partner, humongous nipples, and much more.
TALKSPACE: Use the code "CHATTY" to get $45 off your first month.
FAB FIT FUN: Use the code "CHATTY" to save $10 off your first box #fabfitfunpartner
THIRD LOVE: Go to THIRD LOVE.com/CHATTY to get 15% off your first purchase!