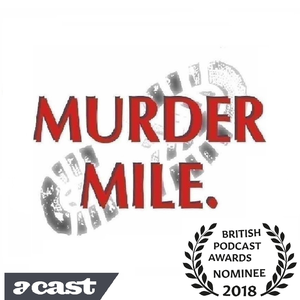 On Saturday 3rd June 2017 at 12:24am, in London's bustling Trafalgar Square, as 50-year-old Desmond O'Beirne was heading home after a night out in the West End, he made a very innocent and simple request from a total stranger... 37 seconds later, his life was over.
Murder Mile is researched, written and performed by Michael J Buchanan-Dunne of Murder Mile Walks with the main musical themes written and performed by Erik Stein and Jon Boux of Cult With No Name with additional music, as used under the Creative Commons License 4.0 (Attribution) via Free Music Archive and YouTube Music. A full listing of tracks used and a full transcript for each episode is listed here and a legal disclaimer.
TICKETS TO CRIME CON UK 2021 Go to Crime Con UK website www.crimecon.co.uk Enter code MILE for 10% off and a free Murder Mile goodie.
FOLLOW US HERE: Facebook Twitter Instagram Murder Mile Discussion Group Youtube
SUPPORT THE PODCAST: Support us via PATREON. Buy Merch in THE SHOP Free Goodies HERE Support this show http://supporter.acast.com/murdermile. See acast.com/privacy for privacy and opt-out information.