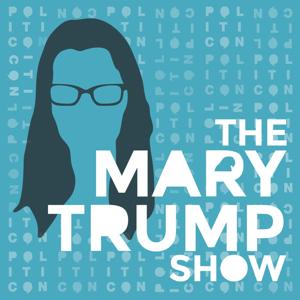 The Mary Trump Show
By Politicon
What's The Mary Trump Show about?
'The Mary Trump Show' is the essential new podcast hosted by polemicist and best-selling author, Mary Trump, discussing politics, pop culture and everything in between with her unique perspective and irreverent humour.
Mary's unfiltered view on the week's events leverages her insider knowledge and valued relationships. The podcast will feature special guests each week to join Mary for an in-depth, lively discussion with fun and laughter along the way.