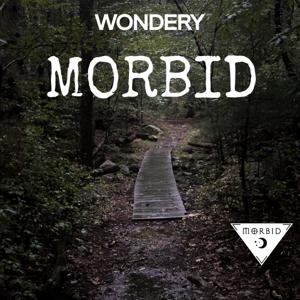 Episode 314: The Mysterious Disappearance of Dorothy Arnold Part 1
04.23.2022 - By Morbid
Dorothy Arnold was a 25 year-old New York socialite from a prominent family back in 1910. One day, in broad daylight on fifth avenue, she seemingly vanished into thin air. No evidence, no packed bags and nothing to say what happened to her. Her family took some weird steps in the days and months after her disappearance all in the name of keeping their social standing. This is really just a case that makes you go, "hmmm…" And it's just the beginning.
Check out: The Disappearance of Dorothy Arnold
Here is the Social Register website in all its glory
As always, thank you to our sponsors:
Skylight Frame
Now, as a special holiday offer, you can get $10 off your purchase of a
Skylight Frame when you go SkylightFrame.com and enter code MATCP . That's right. To get $10 off your purchase of a Skylight Frame just go to SkylightFrame.com and enter code MATCP.
Shopify
Go to shopify.com/morbid, ALL LOWERCASE, for a FREE fourteen-day trial and get full access to Shopify's entire suite of features.
MeUndies
To get 25% off your first Membership item or 15% off your first order and a 100% satisfaction guarantee, go to: MeUndies.com/MORBID
FirstLeaf
If you love finding and tasting new wine, Firstleaf is a no-brainer! Join today and you'll get 6 bottles of wine for $29.95 and free shipping! Just go to TryFirstleaf.com/MORBID.
BetterHelp
Morbid listeners get 10% off their first month at BetterHelp.com/morbid
See Privacy Policy at https://art19.com/privacy and California Privacy Notice at https://art19.com/privacy#do-not-sell-my-info.