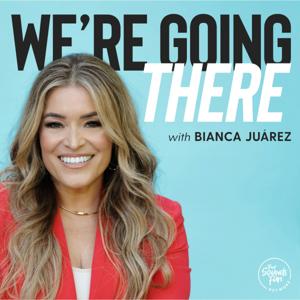 Is the idea of manifesting your own future appealing to you? Are you wondering if horoscopes, crystals, burning sage and similar practices can help you achieve more in life? Today I'm chatting with author, pastor and talk show host, Stephanie Ike. Stephanie speaks frankly and concisely about popular new age practices and the importance of knowing the voice of God. Some of the topics we will discuss are:
· Clarity on counterfeit ideology
· The truth about spiritual fluidity
· Discerning right from wrong in today's culture
As you settle into this conversation, I encourage you to listen with open ears and an open heart. There is so much more to this topic and my hope is that this conversation helps you in some way.
I'd love to hear from you and find out what you took away from this episode. Don't forget to tag us on social media @BiancaOlthoff and @StephanieIke.
Love you,
B
RESOURCES/LINKS 
The Same Room
Hearing The Voice of God - Stephanie Ike & Dante Bowe
Friends, New Age ideology might be new or confusing. I've curated four articles to breakdown, explain, or clarify what New Age ideology is and why it is contrary to Biblical belief. XO 
Articles:
· Understanding New Age
· Do We FIght With Oprah and New Age
· Should Christians Reject New Ageism?
· Defending the Faith: Apologetics and New Age
Music by: Brad Tsushima, Instagram: @bradtsushima, email: [email protected], Spotify: "R.A.D."