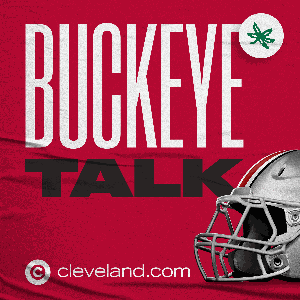 This Friday Buckeye Talk Podcast started out as one thing and then turned into another thing.
As usual, the Friday pod previews Saturday's OSU game, with Doug Lesmerises, Nathan Baird and Stephen Means making their picks on the Buckeyes vs. Indiana in a top-10 matchup and a couple other Big Ten games. It's done in a live Zoom call Thursday evening ... and it got very live.
In the midst of the podcast, 5-star recruit Quinn Ewers, the No. 1 quarterback in the Class of 2022, announced his verbal commitment to Ohio State. Suddenly, there was more to preview than just a game. There was a QB future to gaze into.
So the pod shifted halfway and started covering both topics -- what's ahead for the Buckeyes on Saturday and what's ahead in the QB room for years to come.
Wild pod. Thanks for listening to Buckeye Talk from cleveland.com.
 See acast.com/privacy for privacy and opt-out information.