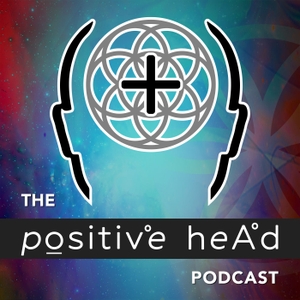 The Positive Head Podcast
By Brandon Beachum
What's The Positive Head Podcast about?
Consistently maintaining an elevated vibration should be the aim of every spiritual seeker. In an effort to help our listeners achieve that aim, every Wednesday, host Brandon Beachum interviews a different consciousness change-maker that is helping to pave the way for humanity as we collectively transition into a state of expanded consciousness and awareness. As a feature, he also gets them to share any fascinating stories of synchronicity or positive paranormal happenings that they have experienced.
On the other weekdays, Brandon and his co-host Dalien feature and discuss clips from various spiritual teachers, give interpretations of their favorite quotes, share a bit of mind-expanding or mysterious news, and dig into mind-expansive topics that will help keep your soul fed on a regular basis. It's a daily conscious effort to keep a Positive Head and we're here to help you keep your consciousness elevated!