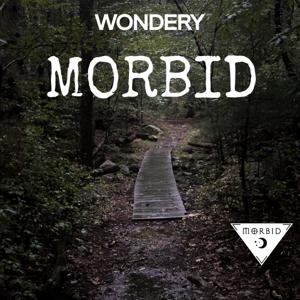 Episode 306: The St. Osyth Witch Trials
03.15.2022 - By Morbid
Alaina brings us the true story of the The St Osyth Witch trials this week. It all starts with a "naughty named" woman, Ursula, potentially causing the lameness of another woman called Grace. Causing the lameness of another was grounds for being charged with the very serious felony of Witchcraft, and really it all went downhill from there. In the end fourteen were accused, two were hanged and many more died in prison. 
The book and pamphlet used as a source for the case: 
England's Witchcraft Trials by Willow Winsham 
A true and iust recorde, of the information, examination and confession of all the witches, taken at S. Ofes in the countie of Essex whereof some were executed, and other some entreated according to the determination of lawe. Wherein all men may see what a pestilent people witches are, and how vnworthy to lyue in a Christian Commonwealth. Written orderly, as the cases were tryed by euidence, by W. W 
As always, thank you to our sponsors:
HelloFresh: Get sixteen free meals, plus three gifts, with code morbid16 at HELLOFRESH.com/morbid16.
Simplisafe: Go to SIMPLISAFE.com/morbid  today and claim a free indoor security camera plus 20% off with Interactive Monitoring.
BetterHelp: This podcast is sponsored by BetterHelp and Morbid listeners get 10% off their first
month at BetterHelp.com/morbid
Noom: Sign up for your trial at Noom.com/MORBID
See Privacy Policy at https://art19.com/privacy and California Privacy Notice at https://art19.com/privacy#do-not-sell-my-info.