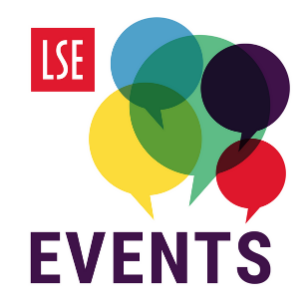 Contributor(s): Professor Michael R. King, Richard Nesbitt, Ghela Boskovich, Vineet Malhotra, Brenda Trenowden | Join us for a panel discussion on The Technological Revolution in Financial Services: How Banks, Fintechs and Customers Win Together, edited by Michael R. King and Richard W. Nesbitt.
Financial services is going through a global transformation. Structural changes are being driven by three forces: regulation, technology, and demographics. This combination is changing the competitive landscape by lowering barriers to entry and increasing competition from outside the industry.
These new entrants are leveraging technology to gain a foothold in financial services, with many of them following the disruption playbook and building a foothold at the bottom end of the market by targeting underserved customers. Rather than being threatened by Fintech startups, banks will be more threatened by global technology companies like the Chinese Techfins Alibaba and Tencent and the bigtech companies Amazon, Apple, Facebook, and Google. These tech companies have platform ecosystems that embed financial services, including payments, lending, investing, and insurance. Technology companies will prove to be the real threats to incumbents over the next decade.
You can order the book at The Technological Revolution in Financial Services: How Banks, Fintechs, and Customers Win Together.
Meet our speakers and chair
Ghela Boskovich (@GhelaBoskovich) is a self-proclaimed Fintech fanatic, and Founder of FemTechGlobal™, a network dedicated to challenging the status quo, and improving the inclusiveness and diversity in Financial Services. She is also Head of Europe for the Financial Data and Technology Association.
Michael R. King is the Lansdowne Chair in Finance at University of Victoria's Gustavson School of Business. Prior to UVic, Michael was at Ivey Business School (2011-2019), where he held the Tangerine Chair in Finance and co-founded the Scotiabank Digital Banking Lab – Canada's first FinTech research centre. He is the co-author of The Technological Revolution in Financial Services: How Banks, Fintechs and Customers Win Together (with Richard W. Nesbitt).
Vineet Malhotra is MD and Head of Retail and Alternate Solutions Group at CIBC Capital Markets. Vineet is also Head of Simplii, an online bank serving Canadian customers. The Retail Solutions Group manufactures and delivers Global Markets products, including Foreign Exchange, Fixed Income, Precious Metals, and Structured Solutions for CIBC Capital Markets' 6 million retail clients in Canada.
Richard Nesbitt is an Adjunct Professor of the Rotman School of Management, University of Toronto. Richard is working with the London School of Economics and Political Science as Chair of a new research institute "The Inclusion Initiative at LSE". Richard was Chief Operating Officer of CIBC until September 2014. From 2004 to 2008 Richard was Chief Executive Officer of Toronto Stock Exchange. Richard is an alumnus of LSE.
Brenda Trenowden (@BTrenowden) is a Partner at PwC leading the Inclusive Culture, Diversity and Purpose consulting practice. As Global Chair of the 30% Club, Brenda worked with Chairs, CEOs and leaders around the world. Brenda was listed as one of the 100 Most Influential Women in Finance for 3 years running and in 2018, was awarded a CBE in the Queen's Birthday Honours List for services to the financial sector and gender equality.
Minouche Shafik is Director of the London School of Economics and Political Science. Prior to this she was Deputy Governor of the Bank of England.
More about this event
The Department of Psychological & Behavioural Science (@LSE_PBS) is a growing community of researchers, intellectuals, and students who investigate the human mind and behaviour in a societal context. Our department conducts cutting-edge psychological and behavioural research that is both based in and applied to the real world.