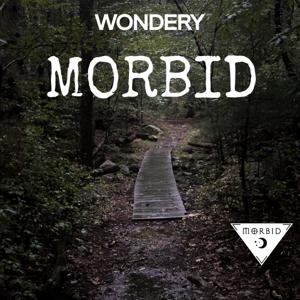 Episode 313: The Unsolved Murder of Bonny Lee Bakley
04.13.2022 - By Morbid
Bonny Lee Bakley's life is rife with controversy, chaos and just straight up tragedy. She was born into an incredibly toxic environment and seemed to go through life looking for some sense of purpose. She was married multiple times, but her last marriage to actor Robert Blake was the one that added the most controversy. The couple was married only about 5 months when Bonny was murdered on the night of May 4th 2001. Immediately Robert was looked into as a suspect and eventually brought to trial for her murder but the mystery reamins to this day. Who killed Bonny Lee Bakley?
Great book about this case: Blood Cold by Dennis McDougal & Mary Murphy 
Also, check this out. I WROTE A BOOK. ;)
***US WEIRDOS Pre-Order The Butcher and the Wren: Here *****
***UK WEIRDOS Pre-Order a SIGNED copy of The Butcher and the Wren from Waterstones!!***
As always, thank you to our sponsors:
GoodRX: For simple, smart savings on your prescriptions,
check GoodRx. Go to GoodRX.com/Morbid
HelloFresh: Get sixteen free meals, plus three gifts, with code morbid16 at HELLO FRESH.com/morbid16
BetterHelp: Morbid listeners get 10% off their first month at BetterHelp.com/morbid
PrettyLitter: Go to Prettylitter.com and use code morbid to save twenty percent on your first order.
Peloton: Visit onepeloton.com to learn more.
The Jordan Harbinger Show: https://www.jordanharbinger.com/
See Privacy Policy at https://art19.com/privacy and California Privacy Notice at https://art19.com/privacy#do-not-sell-my-info.