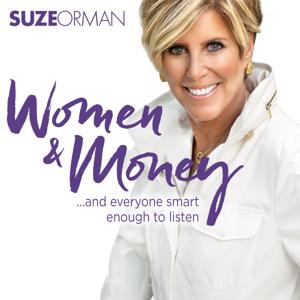 For Mother's Day 2022, Suze and KT share an emotional email from Ayanna, a domestic abuse survivor.
You can hear Ayanna's original episode here: https://bit.ly/3LWgRQ8
Take advantage of the Ultimate Opportunity Savings Account with Alliant Credit Union at:  https://bit.ly/3vEUTZW
Join Suze's Women & Money Community for FREE and ASK SUZE your questions which may just end up on her podcast!
To ask Suze a question, download by following one of these links:
CLICK HERE FOR APPLE: https://apple.co/2KcAHbH
CLICK HERE FOR GOOGLE PLAY: https://bit.ly/3curfMI See omnystudio.com/listener for privacy information.