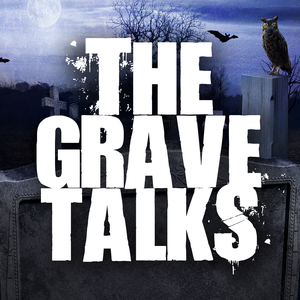 Sysco Murdoch has led a haunted life for almost as long as she can remember. Growing up in a haunted farmhouse, she would find herself tormented by ahead with a red bandana flying through her room late at night. Sysco and her family would find themselves face to face with spirits for the years they called this house a home. These experiences would lead her on a journey of exploration into the world of the supernatural.
[embed]https://audioboom.com/posts/7517785-time-slips-part-1.mp3[/embed]
PART 2 - AVAILABLE TO GRAVE KEEPERS ONLY - LISTEN HERE In part two of our interview, available only to Grave Keepers, we discuss:
How does the environment play into the haunting atmosphere?
What was the first experience Sysco had helping a spirit cross over?
What haunting experience did Sysco have in Gettysburg?
Can you help something non-human cross over or move to another location? As a Grave Keeper, for $5 per month you will get:
Access to every episode of our show, AD-FREE – MONTHS BEFORE THEY GO PUBLIC.
Access to every EXCLUSIVE PART 2 episode of our show for Grave Keeper Only!
Access to submit questions to upcoming guests of our show.
The "good feeling" knowing that you are keeping this show alive (It really does feel good!)
Listen to part two of this interview and get exclusive access to HUNDREDS of bonus episodes at http://www.patreon.com/thegravetalks