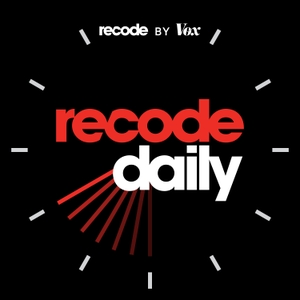 One way that America can get "back to normal" is through what's called a digital vaccine passport. America is well underway with its covid vaccination rollout and while we still have a long way to go, more and more people are getting vaccinated. But while carrying a digital vaccine record sounds like a useful idea, experts warn of privacy issues and serious ethical concerns. Vox's Rebecca Heilweil explains.
References:
Read Rebecca's story here
Enjoyed this episode? Rate Recode Daily ⭐⭐⭐⭐⭐ and leave a review on Apple Podcasts.
What do you want to learn about on Recode Daily? Send your requests and questions to [email protected] We read every email! 
Subscribe for free. Be the first to hear the next episode of Recode Daily by subscribing in your favorite podcast app.
Learn more about your ad choices. Visit megaphone.fm/adchoices
This episode was made by: 
- Host: Teddy Schleifer (@teddyschleifer)
- Producer: Sofi LaLonde (@sofilalonde)
- Engineer: Paul Mounsey
Support Recode Daily by making a financial contribution to Vox! bit.ly/givepodcasts
Learn more about your ad choices. Visit podcastchoices.com/adchoices