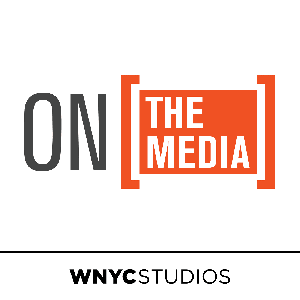 As the horrific violence in Ukraine escalates, the global far-right is justifying Russia's invasion with outlandish conspiracy theories. On this week's On the Media, guest host Matt Katz digs into one viral lie that went mainstream. Plus, how internet sleuths are collecting digital evidence of alleged Russian war crimes to be used in international courts. And, we hear from the author of a new book about four foreign correspondents who shaped early American coverage of World War II.
1. Ben Collins [@oneunderscore__], senior reporter with NBC News, on the viral Ukrainian "bioweapon labs" conspiracy theory. Listen.
2. Eliot Higgins [@EliotHiggins], founder of Bellingcat, on how his organization uses open source investigations to track alleged Russian war crimes. And Alexa Koenig [@KAlexaKoenig], Executive Director of the Human Rights Center at the UC Berkeley School of Law, on how such digital evidence may be used by future war crime tribunals. Listen.
4. Deborah Cohen [@DeborahACohen], professor of history at Northwestern University, on her new book about four foreign correspondents who sounded the alarm on WWII. Listen.