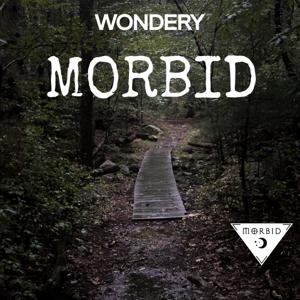 Episode 294: Where is Brandon Swanson Part 2
01.25.2022 - By Morbid
Part two of Where is Brandon Swanson is here. In this part, we'll go over some of the theories that have been brought up over the years. We also want to thank you, listeners, so much for emailing in some of your theories and tips about some of the details in this case. You truly had us feeling like answers in this case aren't as far off as we think.
If you have any information regarding Brandon's case:
The Lincoln County Sheriff's Office 1-507-694-1664
FBI ViCap 1-800-634-4097 or [email protected]
As always, thank you to our sponsors:
HelloFresh: Get sixteen free meals, plus three gifts, with code morbid16 at HELLOFRESH.com/morbid16.
MVMT: Shop 20% off today — with FREE SHIPPING and FREE RETURNS — by going to MVMT.com/MORBID
Peloton: For a limited time, try the Peloton App free for 2 months, then $12.99/month after. New Members only. Visit onepeloton.com/app to learn more.
Athena Club: Sign up today and you'll get 20% off your first order! Just go to AthenaClub.com and use promo code mtc
See Privacy Policy at https://art19.com/privacy and California Privacy Notice at https://art19.com/privacy#do-not-sell-my-info.