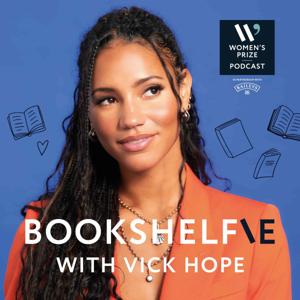 Fiction + our 2019 winner. 
Leading up to the announcement of Tayari Jones as the winner of the 2019 Women's Prize for Fiction, Zing Tsjeng chats with the guests at the awards ceremony about gender equality, the view from their industries and which brilliant women we should all be looking out for in the months ahead. Featuring Naomi Alderman, Stanley Tucci, Viv Groskop, Catherine Mayer, Otegha Uwagba, Leyla Hussein and Tayari Jones fresh from collecting her award.
Recommendations include:
The Power by Naomi Alderman
The Illegal Days by Grace Paley
Octavia Butler, author
Ursula Le Guin, author
Isabelle Huppert, actor
Lowborn by Kerry Hudson
How to Own the Room: Women and the Art of Brilliant Speaking by Viv Groskop
Anna Akhmatova, poet
Dr Hannah Barham-Brown, doctor and campaigner
Athena Stevens, actor, writer and director
Little Black Book: A Toolkit for Working Women by Otegha Uwagba
Money: A User's Guide by Laura Whateley
gal-dem.com
Manal al-Sharif, Saudi Arabian activist
Kimberley Motley, attorney and human rights activist
For more details head over to www.womensprizeforfiction.co.uk or check out #WomensPrize and @WomensPrize on Twitter and Instagram.
Hosted on Acast. See acast.com/privacy for more information.