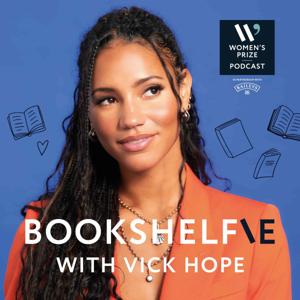 Zing Tsjeng brings you this episode from music and performing arts festival Latitude in Suffolk, we'll be catching up with some of the top female performers from across the weekend, including The Guilty Feminist's Deborah Frances-White, psychotherapist Philippa Perry, The Griefcast's Cariad Lloyd, comedian Felicity Ward and writer and broadcaster Dr Hannah Critchlow, plus live recordings from the Women's Prize for Fiction's Women Writers Revisited panel event featuring Professor Kate Williams, Scarlett Curtis, Viv Groskop and Bernardine Evaristo. Tune in for their perspectives on a subject that we refuse to overlook - the current state of equality in the arts, plus some fantastic recommended reads from women writers. 
For more details head over to www.womensprizeforfiction.co.uk or check out #WomensPrize and @WomensPrize on Twitter and Instagram.
Hosted on Acast. See acast.com/privacy for more information.