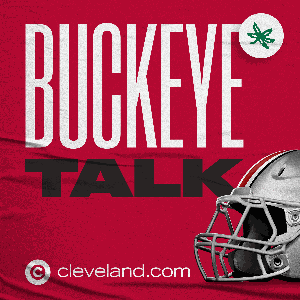 Doug, Nathan and Stephen are together at Big Ten media days in Indianapolis for this in-person Buckeye Talk recorded after day one of talking to Michigan, Penn State and other schools, but not yet Ohio State. The guys discuss the news of the day in college football -- the potential move by Texas and Oklahoma to leave the Big 12. If it happens, what would it mean for the Big Ten and the Buckeyes?
Then there's talk of Michigan and Jim Harbaugh; Minnesota as Ohio State's season-opening opponent; the Big Ten COVID plan for this season; and what Big Ten defenders think of Chris Olave and Garrett Wilson.
This is the start of the Big Ten season, so thanks for listening to another Buckeye Talk from cleveland.com.
 See acast.com/privacy for privacy and opt-out information.