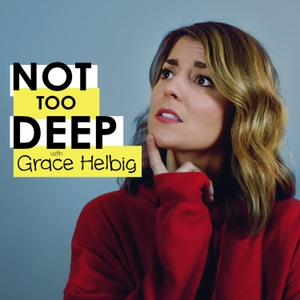 This week we have a man of many skills, Alex Clark. He's an animator, gamer, comedian, juggler, and probably a bunch of other stuff we didn't even get to. We take a walk down nostalgia lane, remembering the TV shows "Zoom," and "Bug Juice," as well as Alex's favorite video game, "Shaq Fu."
- Follow Alex:
- Twitter: https://twitter.com/itsalexclark
- Instagram: www.instagram.com/itsalexclark
- Website: www.itsalexclark.com
- Check out our website: www.nottoodeep.com
- This episode is brought to you by our amazing sponsors Squarespace, Third Love, Kopari, and Hello Fresh. Please support them for helping keep this show free!
See omnystudio.com/policies/listener for privacy information.