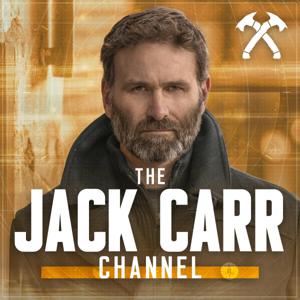 Today's guest on Danger Close is Andy McNab. 
Andy is a former member of the British SAS who led Bravo Two Zero during the first Gulf War.  Over his time in the military, he conducted counter-terrorist and anti-drug missions in Central and South America and throughout the Middle East and worked undercover in Northern Ireland. He was captured in Iraq on a mission during the first Gulf War in 1991, an experience he recounts in his first book, Bravo Two Zero. 
Andy was awarded the Distinguished Conduct Medal (DCM) and Military Medal (MM). At the time he left SAS in 1993, he was the British Army's most highly decorated serving soldier. In his post-military life, he has instructed special operations forces in survival, hostage rescue and counter terrorism. He was also the technical advisor on the classic action film Heat. He is the author of the Nick Stone and Tom Buckingham thriller series, the co-author of the Boy Soldier series, and the author of three books about his own military experience: Bravo Two Zero, Seven Troop, and Immediate Action. Andy's novel Red Notice, was recently adapted into a major motion picture, and is currently available on Netflix as SAS: Rise of the Black Swan. 
You can follow him on Twiter @the_real_mcnab. 
Presented by SIG Sauer. 
Featured Gear:  
True Velocity Ammunition