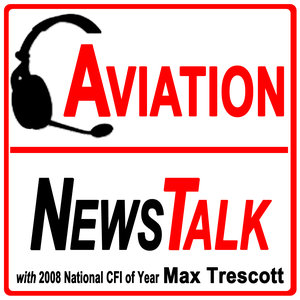 Aviation News Talk podcast
By Max Trescott | Glass Cockpit Publishing
What's Aviation News Talk podcast about?
40 yrs of experience - GA News, safety tips, IFR & technology
Aviation News Talk is a podcast focused on General Aviation news, general tips for pilots, technical details on glass cockpits and flying GPS approaches, and an occasional interview. I bring over 40 years of piloting experience to the show to teach pilots and future pilots to fly safely and to answer listener questions.