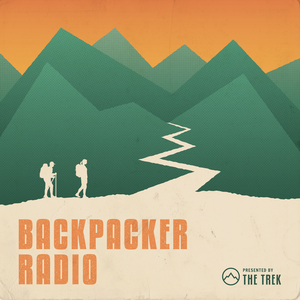 Backpacker Radio
By The Trek
What's Backpacker Radio about?
A podcast all about the wonderful world that is thru-hiking and long distance backpacking. From the Appalachian Trail to the Pacific Crest and everything in between.
Co-hosts, Zach "Badger" Davis and Juliana "Chaunce" Chauncey muse on the life and the latest from the trail every other week. Topics include but are not limited to news, trail culture, interviews, gear, advice, and all you can eat buffets. A podcast brought to you by The Trek ( https://thetrek.co ).