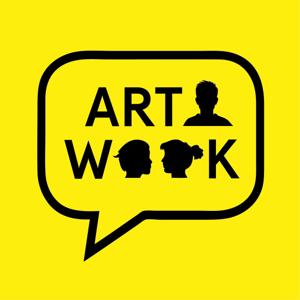 Episode 102 - Billy Bain, Livestream, exploring mythologies of the Australian Male
03.22.2022 - By Art Wank
We interviewed Billy Bain in 2021 for a public live stream with Northern Beaches Council Creative Tool Kit, a professional development scheme for creatives in the area.  Before the interview, we visited Billy's studio in Avalon to see the new work he is creating for his upcoming show, 'Being Manly', at Manly Art Gallery and Museum opening March 25th. His ceramic creations and paintings depict characters or identities of Australian sport, the pub and beach culture. Billy has a background in Australian surf culture, previously competing at a high level before realising his calling was in the arts. 
Thanks Billy for chatting with us and doing the live stream with us and we cant wait to see the exhibition!
'Mythologies of the Australian male have long been ingrained in our country's national post-colonial identity. Stoic, white, able-bodied, and heteronormative. But what defines the Aussie bloke nowadays? And more importantly, what does it mean to be a bloke that falls outside the archaic definitions of what being an Australian man entails? Billy Bain explores representations of Australian masculinity through taking perceptions of the Australian male and playfully deconstructing them. By interrogating and subverting representations of the Australian male in popular culture and the everyday suburban life he exists within, Bain seeks to create works that humour our Australian sense of identity. By "taking the piss" out of these perceptions of who he is meant to be, Bain reclaims power and autonomy over his sense of identity as an Indigenous man..