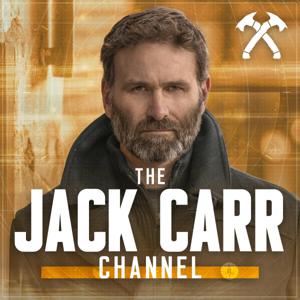 Today's guest is Cameron Hanes: bowhunter, endurance athlete, and author.
His new book, Endure: How to Work, Outlast, and Keep Hammering, is a memoir that tells the story of how a passion for hunting inspired a lifestyle dedicated to fitness, distance running and backcountry adventure. 
You can follow him on Instagram @cameronrhanes or check out his website cameronhanes.com
 
Sponsors:
Navy Federal Credit Union: Today's episode is presented by Navy Federal Credit Union. Learn more about them at navyfederal.org
Black Rifle Coffee Company: Today's episode is also brought to you by Black Rifle. Purchase at www.blackriflecoffee.com/dangerclose and use code: dangerclose20 at checkout for 20% off your purchase and your first coffee club order!
SIG: This episode is sponsored by SIG Sauer. You can learn more about SIG here.
 
FEATURED GEAR
Today's featured gear segment is brought to you by by the online physical training program for backcountry athletes MTNTOUGH. MTNTOUGH is offering Danger Close listeners 20% off the all-new MTNTOUGH+ subscription with the code DANGERCLOSE when you sign up at mtntough.com
Hoyt Archery
Cudaway Knives