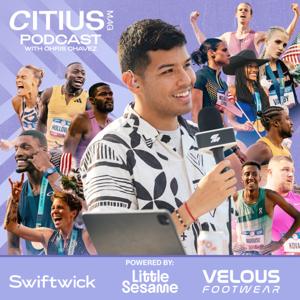 CITIUS MAG Podcast With Chris Chavez | A Running + Track and Field Show
By CITIUS MAG
What's CITIUS MAG Podcast With Chris Chavez | A Running + Track and Field Show about?
Track and field's biggest names on the track, in the coaching ranks and within the industry sit down and open up in-depth to share brilliant insights and vivid snapshots from their professional/personal accomplishments and experiences in the sport.
Hosted CITIUS MAG founder Chris Chavez.
The show was named one of "The Best Running Podcasts" by Runner's World in 2021.
▶ Visit https://CITIUSMAG.com
▶ Twitter: https://twitter.com/CitiusMag
▶ Instagram: https://instagram.com/citiusmag
▶ YouTube: https://www.youtube.com/c/CitiusMag
▶ PATREON: patreon.com/citiusmag