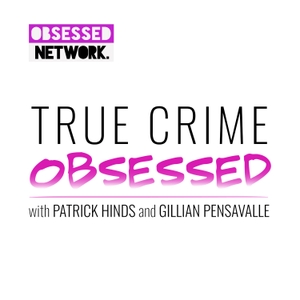 Eliot Spitzer was a rising star in the Democratic Party...But then he got caught having sex with escort.
Client 9, as you might imagine, introduces us to a host of fascinating characters. From the take-no-shit escorts who love their jobs, to the weirdo downtown artist who....well, we're still not quite sure why he's here...to Spitzer himself--a powerful man with great intentions who simply thought the rules didn't apply to him.
LOOKING FOR MORE TCO? WHO COULD BLAME YOU! Join our Patreon fam (https://www.patreon.com/TrueCrimeObsessed) and instantly get over 80 FULL BONUS episodes to BINGE RIGHT NOW! Including our episode-by-episode coverage of "Serial," "The Jinx," "Making A Murderer," "The Staircase," "Lorena," "The Disappearance of Madeleine McCann" and so many more! You can also get ad-free versions of our regular episodes! JOIN HERE! (https://www.patreon.com/TrueCrimeObsessed)
SEE US LIVE IN TORONTO! (https://www.jfl42.com/act/true-crime-obsessed/)
SEE US LIVE IN NEW YORK (https://www.eventbrite.com/e/true-crime-obsessed-with-missing-maura-murray-tickets-64366112776) WITH TIM, LANCE, AND MAGGIE. WE'RE TALKING ALLLLLLLL ABOUT THE MAURA MURRAY CASE!