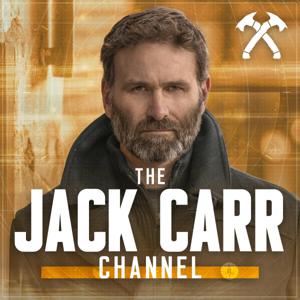 Danger Close with Jack Carr
By Ironclad
What's Danger Close with Jack Carr about?
Go beyond the books. Jack Carr spent 20 years as a Navy SEAL, where he served as a Team Leader, Platoon Commander, Troop Commander, Task Unit Commander and a sniper. Now, he's a speaker and the author behind the bestselling Terminal List series. Inspired by actual experiences serving in conflict areas around the world, the novels follow James Reece, a Navy SEAL who becomes embroiled in the world of conspiracies, international espionage and revenge. Now, on his new podcast Danger Close, an IRONCLAD original, Jack takes fans beyond the books with conversations from real-life warriors, tactical experts and fellow writers about the world of the Terminal List, real conflicts, gear and a ton more. 
New episodes drop every Wednesday
Presented, by Navy Federal Credit Union.