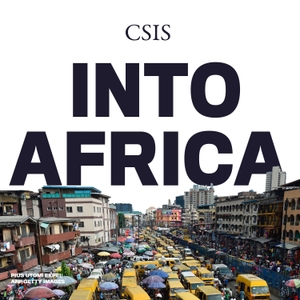 Deciphering Disinformation in Africa
04.29.2021 - By Into Africa
Disinformation operations in Africa are hidden in discretely coordinated social media campaigns. How can activists across the globe detect fake news and tackle these issues more coherently? In our 11th episode in partnership with African Arguments, Judd Devermont is joined by Elsie Eyakuze (The Mikocheni Report), Shelby Grossman (Stanford Internet Observatory), and Rose Jackson (Atlantic Council) to discuss the importance of people-to-people engagement in responding to disinformation. Guests also explore Covid-19 lockdowns in Nigeria and Tanzanian President Samia Suluhu's deviation from her predecessor's policies.  
 
Background Readings: 
Ethiopian diaspora groups organize click-to-tweet Tigray campaigns amid information scarcity – Tessa Knight 
Prominent Ugandan news websites implicated in government-aligned social media campaign – Tessa Knight and Alyssa Kann 
The Politics of Order in Informal Markets: How the State Shapes Private Governance – Shelby Grossman 
Slanted Narratives, Social Media, and Foreign Influence in Libya – Shelby Grossman et. al.
Blurring the lines of media authenticity: Prigozhin-linked group funding Libyan broadcast media – Shelby Grossman et. al.
Atlantic Council Digital Forensic Research Lab Newsletter