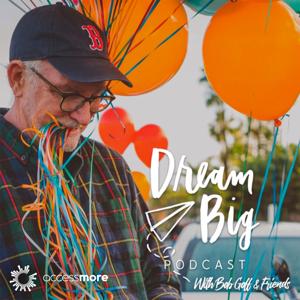 Dream Big Podcast with Bob Goff and Friends
By AccessMore
What's Dream Big Podcast with Bob Goff and Friends about?
Check out Bob's new book 'Undistracted' here
Most people never give themselves permission or know how to chase their big ambitions. Our framework helps you discover, declare, and realize yours so you can have a fulfilling life and impact the world for good.