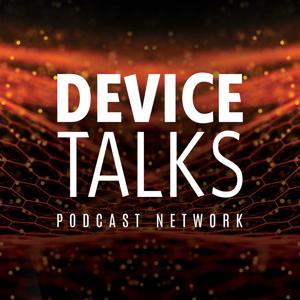 DTW - Endiatx embarks on fantastic voyage in microrobotics; Embecta CEO intros new diabetes player
04.01.2022 - By DeviceTalks
In this episode, we'll assemble the news team to bring you stories big, small and in the middle. Associate Editor Sean Whooley delivers HUGE results. He interviews CEO Dev Kurdikar and CFO Jake Elguicze, leaders of the newly spun out Embecta, the one-time business of Becton Dickinson that's now an immediate player in the diabetes space. Later on, Jim Hammerand, managing editor of Medical Design & Outsourcing magazine, interviews Torrey Smith, the CEO and Co-founder of Endiatx, a small company developing microrobots that could someday replace the work of an endoscope. In between we'll hear the Newmarker's Newsmakers from Chris Newmarker, executive editor of life sciences. This week's top stories including new from Philips, Biobeat, Staar Surgical, BD, Embecta and Owens Minor.
Find the articles here:
https://www.massdevice.com/government-warns-on-cybersecurity-issues-with-philips-e-alert-mri-monitoring-system/
https://www.massdevice.com/fda-clears-biobeats-remote-vital-sign-monitoring-system/
https://www.massdevice.com/staar-surgical-wins-fda-approval-for-evo-visian-implantable-collamer-lens/
https://www.massdevice.com/bd-completes-spinoff-of-embecta-diabetes-company/
https://www.massdevice.com/owens-minor-completes-1-6b-acquisition-of-apria/
To read Jim Hammerand's Medical Design and Outsourcing cover story on Endiatx go here. https://www.medicaldesignandoutsourcing.com/endiatx-pillbot-stomach-cam-swims-torrey-smith/
Subscribe on all major podcast apps.