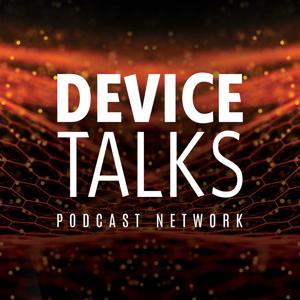 DTW - Hear how Shockwave and LimFlow are taking the fight to peripheral vascular diseases
04.22.2022 - By DeviceTalks
In this episode, we'll talk to two of the more innovative companies in the peripheral vascular space – Shockwave Medical and LimFlow – about how they're helping to treat people who previously had few or zero options.
This episode is brought to you by Confluent Medical.
LimFlow CEO Dan Rose walked us through his decision to build his Medtech career in Europe. He also talked about LimFlow's unique approach to using veins as a route to deliver blood to limbs rather than return blood to the heart.
Our second interview is with Doug Godshall, CEO and President of Shockwave Medical. Godshall admittedly came to medtech later in his career, but he's taken on some of its most serious and intractable problems, first as CEO of HeartWare and now Shockwave Medical.
You can learn more about Shockwave here
https://shockwavemedical.com/about/our-story/
and LimFlow here.
https://limflow.com/
We'll also have Chris Newmarker delivering his Newmarker's Newsmakers including news from Philips, Johnson & Johnson MedTech, Natus Medical, Amazon Web Services, and Dentsplay Sirona.
Subscribe to this podcast on all major podcast apps.
#5 https://www.massdevice.com/philips-has-another-round-of-serious-ventilator-recalls/
#4 https://www.massdevice.com/johnson-johnson-medtech-is-shopping-for-ma-deals/
#3 https://www.massdevice.com/archimed-group-to-acquire-natus-medical-for-1-2b/
#2 https://www.medicaldesignandoutsourcing.com/amazon-web-services-aws-cloud-chief-medical-officer-taha-kass-hout-machine-learning-ai/
#1 https://www.massdevice.com/dentsply-sirona-sacks-ceo/